The Darts Orakel Team give their views as the finale draws closer.
With the playoff lineup confirmed for 13th June, the Darts Orakel analysts have given their predictions on who will lift the trophy.
Michael van Gerwen is in the playoffs for the ninth time in ten Premier League campaigns in which he has featured and is bidding for a sixth title. Defending champion and table-topper Jonny Clayton could become only the second player after Phil Taylor to win the title at the first two times of asking – he romped the group phase but is still priced second favourite with bookmakers, behind van Gerwen. James Wade will make his seventh appearance in the playoffs, with five of those coming in his first six entries from 2008 to 2013, and Joe Cullen continues the trend of debutants reaching the last four – he is the sixth to do so in the past five years.
Here is what the team said about the chances of the final four.
Philipp Wolff
Joe Cullen is the one who could be peaking at the right time having jumped out of the pack in the last three weeks and beaten Peter Wright to snatch his place. He hasn't recorded a 100+ average in the Premier League since Night 2 though and was the beneficiary of two walkovers that undoubtedly helped him. His finishing has picked up lately, but I expect Clayton to get the better of him and deny him a similar success story to his own twelve months ago.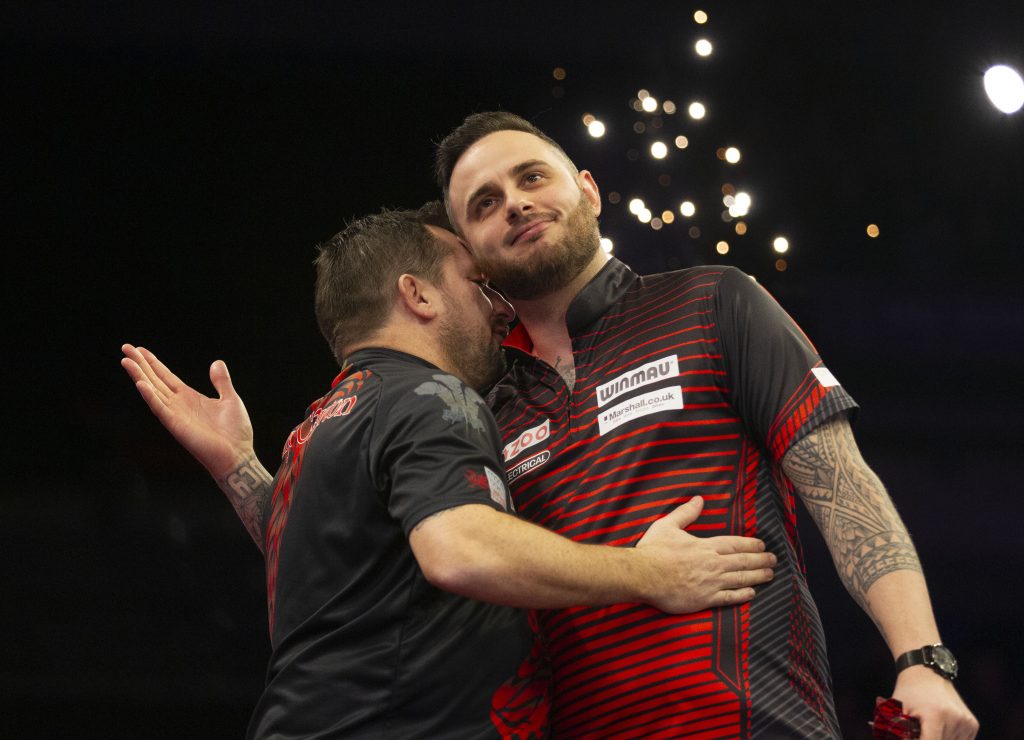 James Wade's qualification may have been a surprise to some and in contrast to Cullen, he did it without needing any drama in the final weeks. His rough run of form towards the end can possibly be put down to his health problems, but overall, I don't think he has been consistent in the way that he is renowned for. He hit his highest ever average in Dublin and his lowest ever average a couple of weeks later, which underlines my point. I don't see him getting past van Gerwen.
In 2021 he won three major titles in which he had to play the semi-final and the final on the same night

Philipp Wolff
My prediction is a van Gerwen/Clayton final. Throughout the campaign, van Gerwen's scoring has at times been close to his prime (he has hit maximums more regularly than in any of the last three Premier League editions). His ranking title wins in 2022 also seem to have brought back some confidence and he was the only player to win back-to-back nights. Nevertheless, there are some question marks over his finishing in more recent games, particularly in the last three Premier League night finals (all of which he lost). His scoring could be decisive against Wade but I think Clayton's finishing, which has been superb, will be the telling difference in the final. The fact Clayton has won 6 out of his 9 Premier League games against van Gerwen might count for something too, and it's also worth noting that in 2021 he won three major titles in which he had to play both the semi-final and final on the same night. On his way to making the playoffs this year he has frustrated opponents with ton-plus checkouts (he has had eight in his last seven matches) and it is strange that he hasn't won a title yet in 2022 so I'm backing him to change that in Berlin. He has already become only the fourth player to win the group phase and I think he will become the third player after Taylor and van Gerwen, to win the title in consecutive years.
Winner: Jonny Clayton
Christopher Kempf
Of any of the four players, he is by far the most likely to put up a 105+ average without warning

Christopher Kempf
The semi-finals comprise four indubitably massive talents who are nonetheless performing at a standard well below their best. Michael van Gerwen is unique in that, as possibly the most talented player in history, he can win many of his matches with indifferent performances. Of any of the four players, he is by far the most likely to put up a 105+ average without warning. But those averages have become more and more sporadic in recent years as, after all, MvG rarely needs to play that well to defeat a given opponent. From the height of his rivalries with Gary Anderson and Phil Taylor in the middle of the past decade to today, his averages have dropped by 5 points – an enormous decline given the thousands of legs played by him each year. Moreover, he is in the bottom half of tour card holders for his doubles percentage in 2022 – it has become a common sight for MvG to miss multiple darts at double in a leg, after earning the extra breathing room that his fast, powerful scoring has allowed.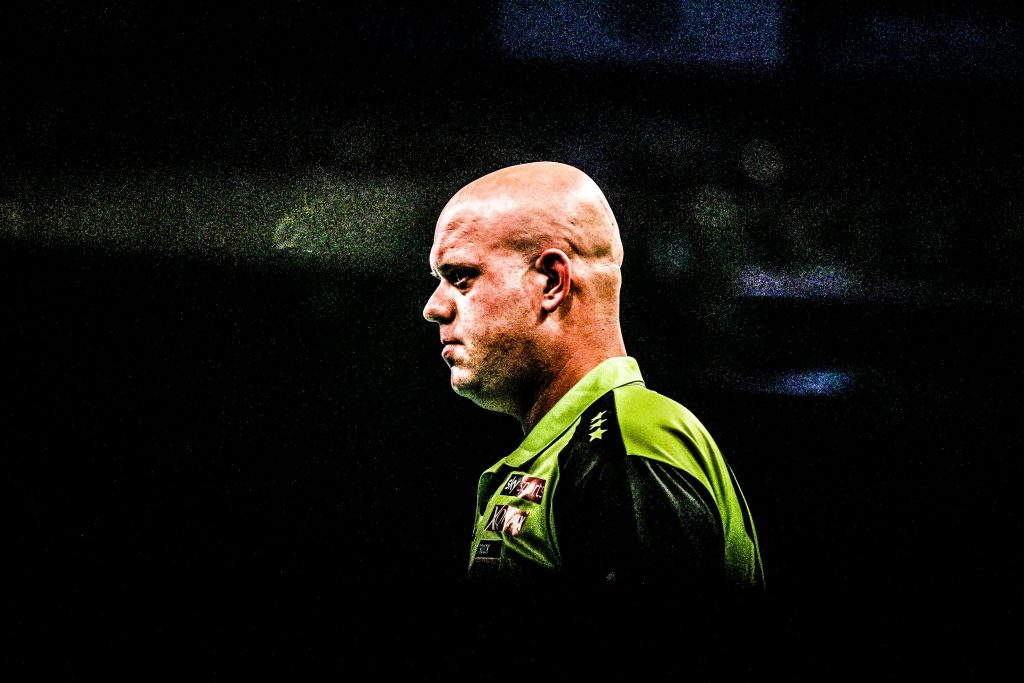 Jonny Clayton has undergone a remarkable transformation from a player who couldn't hit a double five years ago to a league-leading accuracy on the outer ring and bullseye and seems to save his most outstanding performances for times when there is no ranking money on the line. For a player with a huge points lead on the Premier League table and one of the world's most efficient for both scoring and checkout combinations, a drought of 35 Pro Tour events without walking away with a title is surprising . A final between Clayton and Van Gerwen looks the most likely, as the two men finished up their 16 weeks of Premier League play having averaged 5 points more than their semi-final opponents.
James Wade has been a contender for TV titles for over 15 years and will continue to be, but the margin of error in his particular style of darts is very small at this level. Wade has never been a powerful scorer on the treble 20, but as demonstrated in his defeat of Canada's Jeff Smith in New York City and subsequent loss to MvG, he can make up for it with last-dart checkouts, bullseyes and repeated hits on double 10. In order for this to work, he must hit nearly all of his doubles to beat a player with even 5-10% greater accuracy on treble 20 – anything less results in defeat. Over time, the number of players who fit this description have grown, and in parallel the number of titles winnable by Wade have dwindled. And yet, here he is in the mix again.
Joe Cullen reached the playoffs with the lowest group phase average of a qualifier in the past 14 years and was aided in no small part by two forfeits/walkovers that netted him a total of 4 points. On the other hand, he defeated the World Champion twice in two weeks in sudden death contests – a loss in either would have resulted in Peter Wright taking the fourth spot. 2022 represents the first recorded year of significant declines in Cullen's standard, as indeed he has not been a major threat for any PDC titles since February and enters June ranked in the 20s among tour card holders for averages, Ordinal Checkout Efficiency (OChE) and doubles.
After a US Masters which saw 7 of the elite players in darts complete a tournament without any 100+ match averages, the 2022 Premier League could have many parallels with the 2020 event, in which four players put in anaemic performances and the winner, Glen Durrant, had almost no subsequent impact on the top levels of PDC competitions. It isn't conceivable that any of the four players could dominate all comers in Berlin on performances exhibited thus far. This odd darts interregnum shows no signs of resolving in any particular player's favour, but if I had to tip someone, I'd go for van Gerwen.
Winner: Michael van Gerwen
By my reckoning he is mentally the strongest player in the World right now

Chris White
Chris White
I've been concerned about James Wade since the health scare. In his first game back he put in his lowest ever average in the Premier League. Before that, he was looking as clinical as ever. He hasn't been the same since and his numbers are way off where they were. Whilst you can never write him off, for me he is the outsider now. If he does something dazzling at the Nordic Darts Masters then it could shift my thinking but barring that, he doesn't look like someone who is about to hit their straps.
The player you can bank on the most to deliver a minimum level of performance on the night is Jonny Clayton. He has been the most consistent and rarely seems to drop below a certain standard on that stage. It won't be consistency that is the telling factor when it comes down to one night though. Peaks will be important and players delivering maximum punishment when they are on those peaks. It wouldn't surprise me at all if Clayton won but he's been punching slightly above his weight in this competition compared to where he's been on the Pro Tour, so I think that could level out.
The opposite of the Clayton trend of outperforming his regular level this year when playing in the Premier League, is Joe Cullen. I really rate Cullen's chances and if I had to have a bet, at 13/2 he would be the one to dabble on. By my reckoning he is mentally the strongest player in the world right now. He takes his chances whenever he gets them and is mastering the art of winning when he's not playing well – he's done it both on the Pro Tour and in the Premier League this year. He has hit more big checkouts (99 & 101+) than any player other than van Gerwen in all PDC matches in 2022 (van Gerwen has had more attempts) and this, combined with his 180-hitting (which is also the most prolific of the semi finalists) means he is never out of a leg. The explosive performances we know he is capable of haven't happened in the group phase, so one or two could be overdue. His averages in the Premier League are about 3 points below what they are on the Pro Tour and I'm not sure he's even played that well on the Pro Tour, despite the fact he keeps winning . At some stage his game will migrate to its normal standard, at which point he becomes a very dangerous animal. This reversion to the mean may have already started to occur, judging by some improved statistical performances in the latter weeks when he had to win to qualify.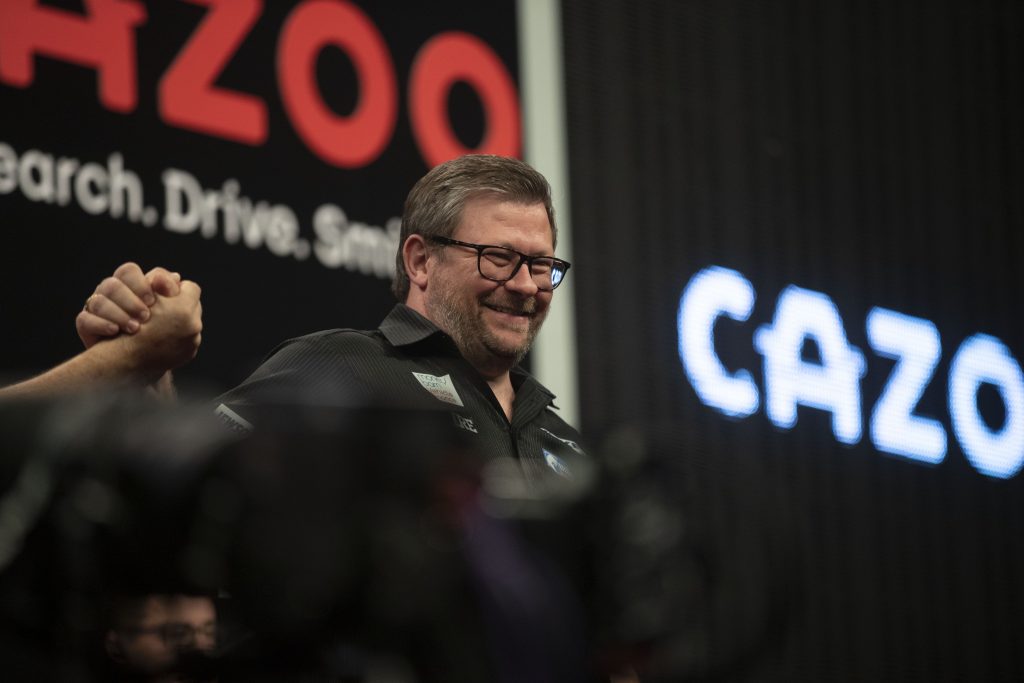 Having said all of that, I'm going for van Gerwen. Whilst I think Cullen represents prime value from a betting perspective, van Gerwen is the most likely winner. He is up and down but over the course of a night with a longer-match format, I see those ups being enough to create some daylight for him and hurt his opponents in patches that they might not recover from. That will be enough for him to get his first Premier League title win since 2019.
Winner: Michael van Gerwen
Lendel Faria
For the first time ever the Premier League Finals are missing the World's top two. Gerwyn Price's injury to his throwing hand and Peter Wright's chopping and changing have arguably cost them their places in the final four.
Jonny Clayton has been exceptional at times in the group phase: picking up the most points, the most night wins, the most legs and reaching the final the most times. For me Jonny has to be the favourite going into the final night in Berlin.
 Michael van Gerwen has showed glimpses of his dominant self in the group phase. He won three times and the way he won Night 4 was nothing short of amazing, beating Clayton, Smith & Wright in Exeter and dropping only 3 legs whilst averaging well over the ton mark throughout the night. It shows that if he brings his A-game, he'll win. His B-game won't cut it though I'm afraid and we have seen that game far too often in the last 24 months. Two of his worst three Premier League averages ever have come in 2022.
Going into the start of the tournament James Wade was projected to finish 6th in the table. His performances from Night 8 to Night 12 were very impressive and in those five weeks he won twice, lost the final twice and reached the semi's the other time. His problems started, from my outside perspective, with his health scare while being away on the Euro Tour. I have yet to see the James from before that moment and that is probably the biggest reason why I don't think he will do much in Berlin.
Joe will be playing with house money in Berlin

Lendel Faria
Joe Cullen seems to have added a new level to his game since 2020. He earned his spot in the Premier League by winning the Masters and has also been excellent on the Pro Tour. In the Premier League his level of play hasn't been what we are used to seeing – his average is actually the lowest in this year's Premier League by more than 2 points! On the other hand, he has done enough to get to this stage and deserves huge praise for his Night 16 'win or go home' match against Peter Wright. Joe will be playing with house money in Berlin, but I don't think that will be enough to win him the title.
I'm going to go for Jonny. Michael's ceiling is higher but Jonny is the most consistent player and brings his A-game more often than Michael does. For that reason, I think he beats Michael in the final. I'll say 11-7.
Winner: Jonny Clayton