Probables, Possibles and Outsiders.
As the World Championship draws to a close, speculation about who will contest the Premier League is building alongside the Alexandra Palace crescendo. As we've seen from the past two years, recency bias has an impact on the PDC's choices and with the Masters still to come, more twists and turns could unfold in the minds of those making the tough decisions.
Apart from the world's top 4 at the time of writing (Price, Wright, MvG and Smith), nobody is guaranteed a spot. Stalwart Gary Anderson looks set to miss out after being clearly less enamoured with the game than he has been in years gone by. New names are emerging due to their World Championship exploits and as we know, the criteria are not solely about performance. Selection for the flagship invitational event is about creating a cocktail for the highest levels of box office entertainment. Here is our reckoning of the state of play, where each of the contenders rank in their likelihood of joining the feast, assuming the number of players remains at eight.
Probables
It would be very surprising to see Luke Humphries excluded. A product of the entire PDC system, 2022 has been a breakthrough year for 'Cool Hand' and four Euro Tour wins have already elevated him to the status of one of the most successful Euro Tour players of all time. In addition to those, he picked up a Players Championship title. Humphries may have ended the year with an underwhelming return in the TV ranking tournaments, but he is young, fast, and attractive to watch. There is no doubting he belongs in the elite now.
Nathan Aspinall is another to make a very strong case. Two major finals for 'The Asp' in 2022 and multiple wins on the Pro Tour make it hard to conceive that seven players could be chosen ahead of him. Aspinall is also a crowd favourite, a stage performer and his jack-in-a-box style appeals to many.
Strong Chances
Josh Rock did not have the World Championship many were hoping for, and that really says a lot when you consider he was 21 years old and making his debut. That's the level of hype surrounding the Northern Irishman, and rightly so. We have perhaps not seen a talent of his ilk since Michael van Gerwen came along. Rock will be firmly in the PDC's thoughts, even though other players have had more success in winning events this year and sit considerably higher in the Order of Merit. He is the golden boy of darts at the moment and possesses ingredients that could have viewers out of their seats; he can throw monstrous averages and his display against van Gerwen at the Grand Slam will have had fans all over the world clamouring for more. Such is the intrigue around Rock that he would be an easy wildcard for the PDC to go with, and whilst he might not have notched up the wins that would normally qualify a player, nobody would argue he hasn't got the game to mix it with the best week in, week out.
As he has grown in stature, Ross Smith is someone that the crowds have really taken to in recent months, both in the UK and Germany. Smith is arguably the most prolific 180-hitter on the planet right now too – he broke a record at the Grand Slam with nine in nine legs and equalled the record for a best-of-seven sets match at the World Championship. Smudger provides something a little different as he offers a more methodical, yet silkily smooth style and presence that contrasts with the other fast and furious contenders. And, of course, he is the European Champion.
Joe Cullen has tailed off from where he was at the start of the year. 'The Rockstar' had an impressive debut campaign in the Premier League and was the closest anybody has come to beating Michael van Gerwen in a major TV final in 2022. The width of a wire is all that has prevented us from calling him the Premier League Champion. Cullen is a real character and provides the glitz and glamour the PDC want to see as they showcase darts to the world. His second half of the year won't have helped his cause and he might have to make a staunch defence of his Masters title to get in, but he has done enough for a place in the conversation already.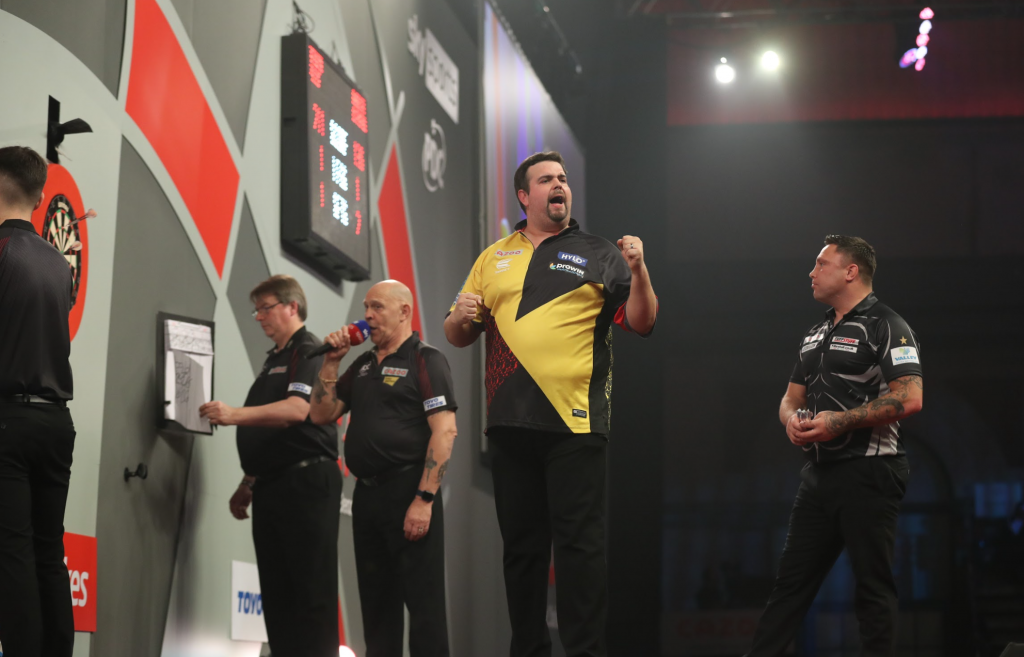 One man has emerged out of nowhere and has a significant advantage: he's German. As Gabriel Clemens' run in the 2023 World Championship goes deeper and his provisional Order of Merit position rises, his chances of a call-up increase. Germany is an enormous part of the darting fanbase and its growth potential, and with nights there to come, having a home favourite would be added spice for the event. It's a tall order for 'Gaga' to find a way past Michael Smith and into the final of the World Championship but if he does, that could cement him. If he doesn't, he may still be considered anyway.
It was tempting to put Jonny Clayton in the next category down, after a year in which his stock has fallen. Despite being the table-topper last year and the winner the year before, the arrival of others has threatened the Welshman's continuation in the event. After a quarter-final exit at Alexandra Palace, there might be others who are considered to be more worthy this time around, but he could be given another go based on what he has done in the event, and in darts generally, over the last two years.
Outsiders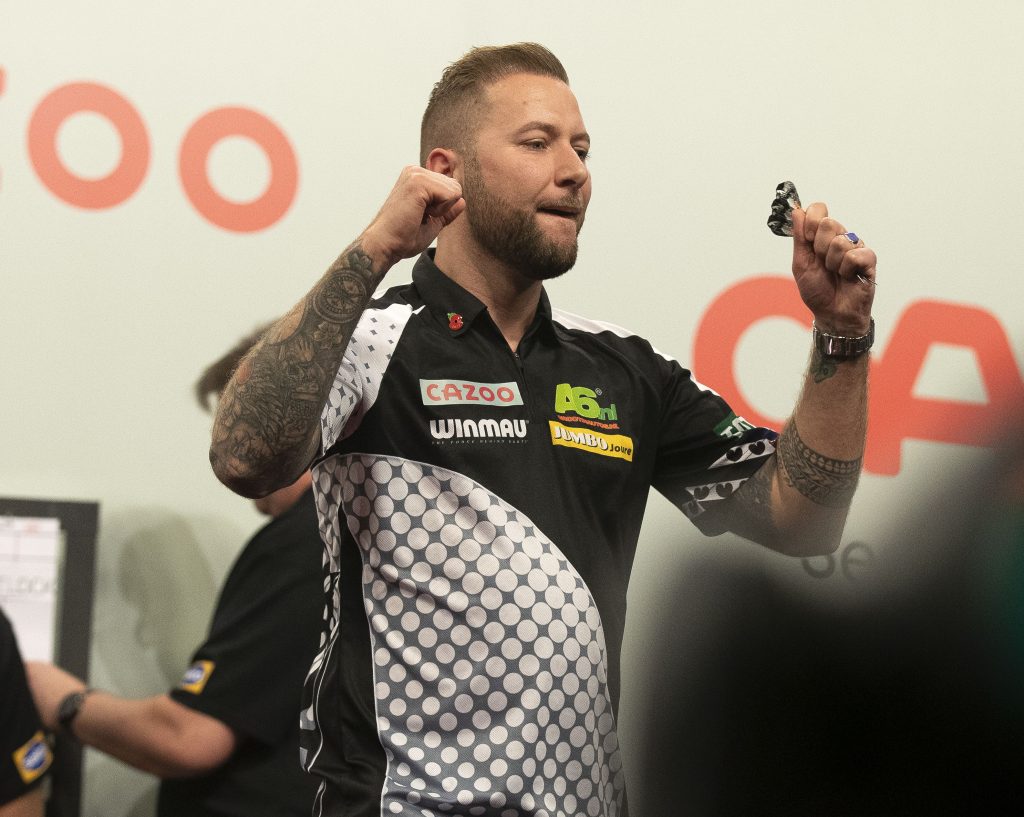 It was a fine line between putting Danny Noppert in this category or the previous one. He has had a brilliant year, is a major winner and easily has the game to be a force in the Premier League. Is Noppert 'box office'? Does he offer enough that the PDC don't already have in their likely line-up? It feels like Noppert deserves a place for his consistency over the year. A surprising exit at the World Championship and the recency bias effect (the UK Open was now 9 months ago), might count against him.
It has been a lacklustre year for Dimitri Van den Bergh and until Alexandra Palace, he wouldn't have been front and centre of anybody's thinking. He is another player that would improve the diversity of nationalities in the tournament and fared very well on debut in 2021. Not many will give him a chance against van Gerwen in tonight's encounter and a run to the semi-final might not be enough. Like Clemens, if he gets to the final then he moves up the list, but anything less than that and he may have to win the Masters.
Dirk van Duijvenbode has been touted a lot for inclusion and is a multiple winner on tour this year. The Dutchman is explosive, entertaining, a huge 180-hitter and a recipe for fireworks on stage. He possibly falls short this year, with others scooping the higher profile events or having better runs at Ally Pally. His epic win over Ross Smith won't have done him any harm, although he probably needs more at the Masters.
James Wade will always get a mention. He has not had the best of seasons, and his seemingly on-off love affair with the sport combined with no major title since his UK Open win in 2021, plus falling out of the World's top 4, makes it difficult to see 'The Machine' getting a crack in 2023.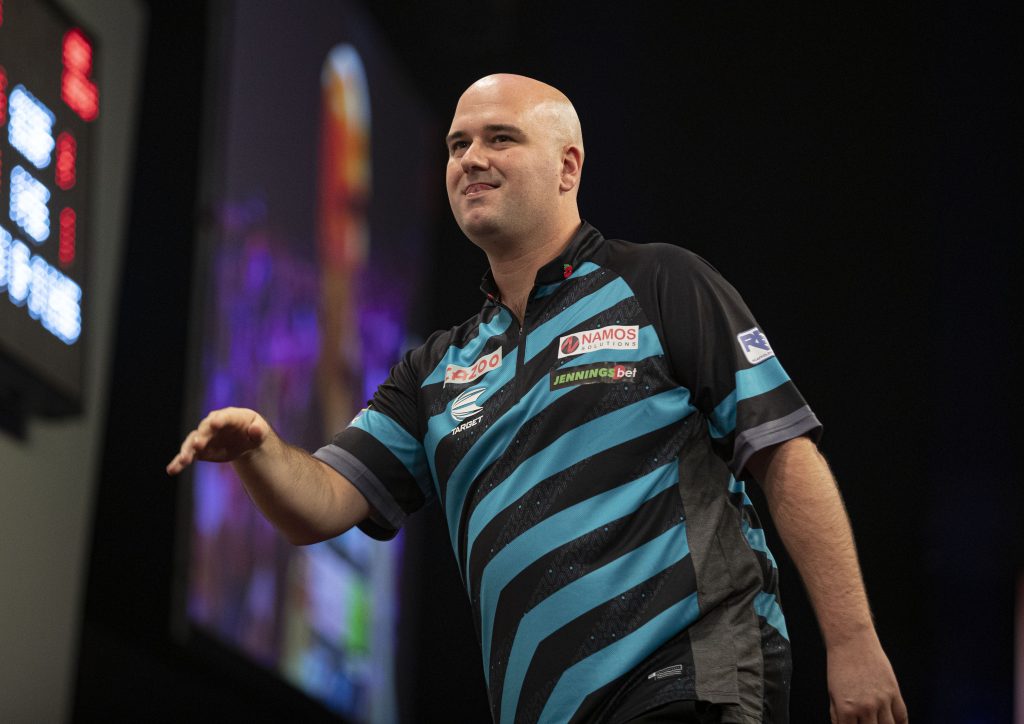 Another player, like Wade, who is constantly in everybody's thoughts as a result of a remarkably consistent career, is Rob Cross. 2022 has been typically dogged from Cross, he has won tournaments and shown again that he is one of the world's best and most reliable performers. There was a reason the PDC overlooked him last time though, and that was three months after he became European Champion, so it's hard to see them plumping for him now unless something extraordinary happens before the names are announced.
Dave Chisnall had an excellent 2022 and has of course featured in previous editions of the Premier League. Another of the 180 big guns, his ceiling is about as high as anybody's and he has been very unlucky at the Worlds in particular, in losing with another high average when bumping into someone playing out of their skin. Masters runner up, if he goes one further in 2023 then he's nailed on for inclusion, but it's a big ask for 'Chizzy' to do what he has never done before.
Have we missed anyone? Who would you like to see in the 2023 Premier League?
Editorial Staff