Jackpot Numbers.
At the age of thirty-eight, Adrian Lewis temporarily called time on his career in professional darts last week. Storming into the PDC as a teenager, the protégé of Phil Taylor won consecutive world titles in 2011 and 2012. Few would deny him a place among the greats when discussing darts' Hall of Fame, and here are some of his career stats to underpin that status.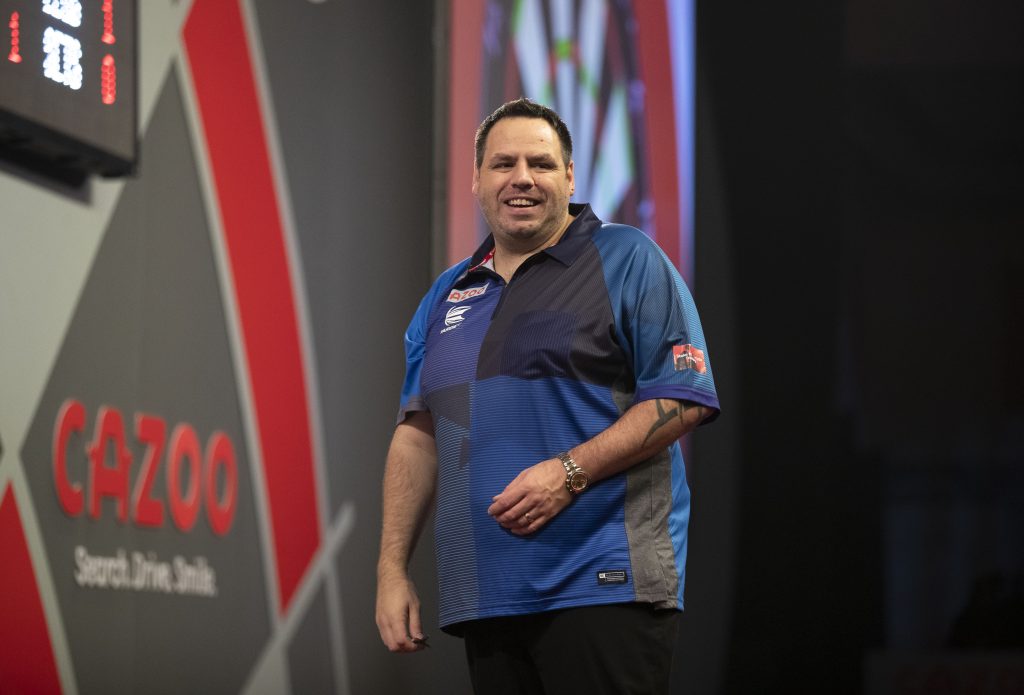 Nine Darters
With thirteen perfect legs to his name, Lewis is third on the all-time list behind the two most successful players in PDC history: Phil Taylor and Michael van Gerwen. Lewis threw the first of those in 2008 against James Wade and the last against Jeff Smith in a Players Championship event in Bolton in 2021. Five were on TV, not least of all the first ever in a World Final against Gary Anderson (a feat only repeated by Michael Smith this year). Six months after that historic moment he was at it again in the European Championship in Dusseldorf, making him the first person to do it in two TV ranking tournaments in the same calendar year (van Gerwen and Price have both done it since). He is also one of only two players (Raymond Barneveld the other) to have registered perfect legs twice in both the World Championship (2011, 2014) and the Premier League (2016, 2017).
World Championship
Lewis's career so far will be most revered for those World Championship wins. As well as being one of only three people to do it back-to-back in the PDC, he remains the youngest double World Champion apart from Eric Bristow, and the youngest in the PDC. He did it at a time when both Phil Taylor and Gary Anderson were arguably at the peaks of their powers, or certainly somewhere close to it, with Raymond van Barneveld still a force and an emergent Michael van Gerwen on the scene. Lewis looked the most likely of the pretenders to the Taylor throne, to step up and take it.
At the World Championship he holds a career average of almost 97 despite a slump in recent years. That's a higher career average for the event than Gerwyn Price, over a much longer period.
Taylor Defeats
Ten years on from reaching the pinnacle, there is undoubtedly greater strength in depth in professional darts but make no mistake about the standard at the sharp end of the big tournaments when Aidy was picking up major titles. This is perhaps best evidenced by what he did in defeat in some of the events he didn't manage to win. In any list of the greatest arrowsmiths of all-time, you would probably find Taylor, van Gerwen, Anderson, van Barneveld and Wade all in the top ten, and Lewis had a strong version of all of them trying to knock lumps out of him at the same time. He made fourteen big TV finals (including four World Cups) and was beaten at times by darts of the highest quality. In 2013 he averaged 105.92 over 31 legs against Phil Taylor in the final of the World Matchplay and lost 18-13. Earlier that year he had lost in the final of the inaugural Masters, unbelievably managing just one leg in a 10-1 trouncing despite averaging 100.03. Yes, it was Taylor again. To round off the 2013 Taylor tale of pain, Lewis lost with an average of 110.99 in the semifinal of a Grand Slam that he would have surely gone onto win. It was his second Grand Slam semifinal loss to Taylor – in the first, in 2011, he went down with an average over 101.
The 2016 World Final, when he was gunning for a third title at Alexandra Palace, was another ton-plus average defeat, this time to Gary Anderson. Lewis had in fact averaged 101 for the entire tournament. To put that into perspective, the last four World Champions have all been crowned with a lower tournament average.
UK Open Final Record
Jackpot was no stranger to dishing out a belting in a final too, registering the highest ever average in a UK Open final (109.13), and the seventh highest average in any TV ranking final in an 11-1 destruction of Terry Jenkins in 2014. The two players responsible for the list of six averages higher than this? Taylor and van Gerwen.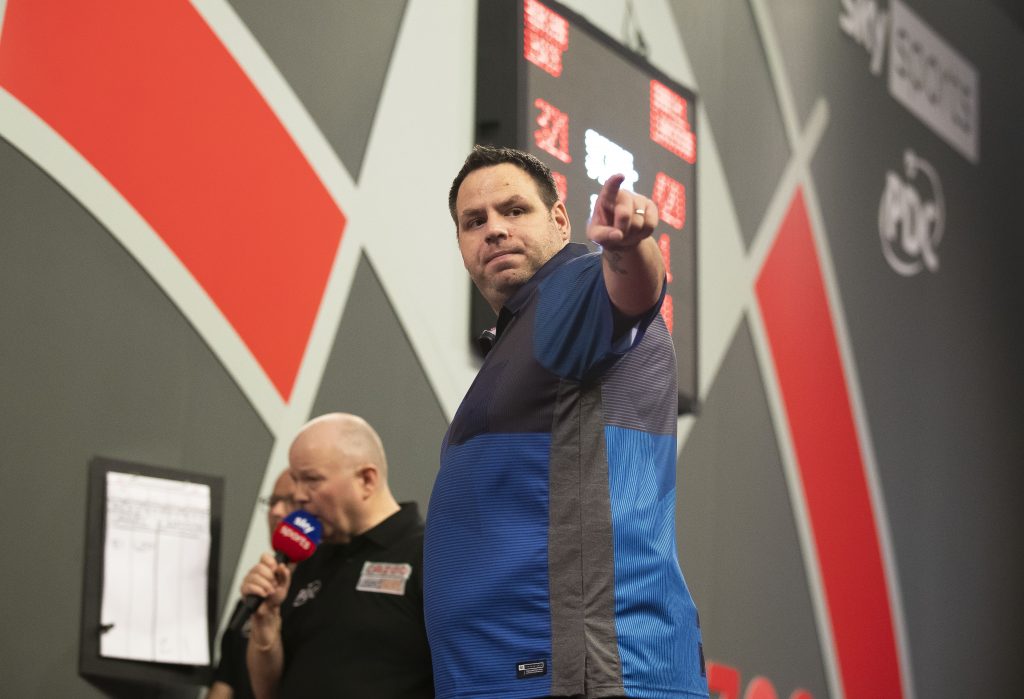 180s
We've been blessed with many great 180 hitters in darts over the years, but there is an argument that none have been better than Lewis in his younger prime. He still holds the record for most 180s in a tournament at two of the TV majors: the Matchplay and the Grand Slam. In 2009 he was possibly responsible for the most prolific 180-hitting season of an individual to our knowledge. For the matches we have on record (this was pre-DartConnect days, so admittedly limited) he averaged 0.49 per leg played. On TV, where we can account for all matches, he averaged a staggering 0.55 per leg – the highest figure on record for any year. Players today will play more TV matches (and more matches generally) so it is hard to compare this with a more modern season, but nevertheless those stats are another sign of his extraordinary talent.
The Unquantifiable
We could go on in numbers. Fourteen ranking titles, more than 200 ton-plus averages to his name, but the best parts of Adrian Lewis are not even quantifiable. The nonchalance, the ease with which he could fill up the treble 20 or throw a nine-darter (the one at the European Championship making a mockery of most of us that have ever tried to play the game). Lewis will go down as one of the finest and most entertaining players ever to watch.
This may not be the end, and we wish him well in whatever is next. All at Darts Orakel hope he comes back stronger, but even if he only comes back somwhere near the level we've seen from him before, we'd all settle for that.
Editorial Staff
Pictures by Taylor Lanning Photography.