The most open TV ranking event ever?
With the action at the Winter Gardens a matter of days away, the Darts Orakel team gave their thoughts on the field. Will someone capture a first TV title or will the established big stage winners continue to reign supreme? We asked for the likely winners, plus outsiders expected to have a good run.
Philipp Wolff
When looking at favourites, it's hard to see past Luke Humphries on current form. Although the draw could have gone better for the World Number 12, I'm convinced a victory in a potential cracker against Aspinall would set him up nicely for the rest of the tournament. Humphries showed no nerves stepping onto the Winter Gardens stage for the first time against Wade last year and could face him yet again in Round 2. He has been the main beneficiary of the full European Tour return lately, picking up four titles in front of crowds as big as the one in Blackpool. Having seen him achieve three whitewashes within the last three months of that European Tour action, I believe that he could potentially storm through some of the latter games in the tournament, which will be important in a notoriously hot and tiring environment.
You could make a case for Chizzy being as consistent as ever when looking at the opening half of the season. "


Philipp Wolff
Michael Smith was the only player to disrupt Humphries' run of European Tour titles over the last two months and he will also be his biggest threat to winning the World Matchplay in my opinion. Having recently moved up to #3 in the world rankings, Smith will avoid Humphries until the final, and that's the clash I think we will end up with. Of course, there are always question marks around Smith's resilience in major finals, but the decider victory over Noppert in Zwolle and the comeback against van Gerwen at the US Darts Masters might ease that burden of getting over the line. Without a doubt, he belongs among the biggest 180 hitters in the game and he's broken the record for most 180's in a tournament at the World Championship and the UK Open this year. Even though it wasn't enough to claim those titles, some maximums at the right moments could be the difference in tight games at the Winter Gardens.
Consistency isn't necessarily a trait you would associate with Dave Chisnall, but you could make a case for "Chizzy" being as consistent as ever when looking at the opening half of the season. Because he hasn't got through to Pro Tour finals as of yet in 2022, he might have gone under the radar a bit. That can definitely change with a deep run in Blackpool. During the last Pro Tour event, Chisnall beat three top 5 players in the OoM with James Wade, Michael Smith and Peter Wright all falling to him. It seems likely for me that he can add Gerwyn Price to that list if they meet each other in the Last 16 next week. Whilst I fancy him to reach his first ever World Matchplay semifinal, his run might come to an end there in an all St Helens derby with Smith. Having lost his four semifinals on the floor this year, this could be another where he stops one short of the final.
Despite not having the best Pro Tour week in the build-up, Stephen Bunting could produce an upset. The draw has been relatively kind, given Ratajski's rough form at the moment. Additionally, Bunting has shown a certain ability to come back with a big result in a TV event over the last couple of years whenever he's least expected to do that. The most prominent example is his World's semifinal run in 2021 on the back of a rather poor year, and many wouldn't have backed him to make the semifinals of the World Grand Prix either. Another thing to consider with Bunting is that he reached the quarterfinals in Blackpool three years ago and showed great fighting spirit in victories over Gerwyn Price and Ian White. If he continues to deal well with tight affairs on that Winter Gardens stage, there's no reason why he can't get further this time.
A first-time major winner could be crowned next Sunday – there are a lot of talented participants in the field who will be looking to win their first PDC Premier TV title, and for me Luke Humphries has the best winning mentality out of all active players yet to win a major. He has proven on the European Tour recently that it's not a problem for him to produce some of his best darts at the end of tournaments. That's why I reckon he will add the Phil Taylor Trophy to his impressive collection. Like Rob Cross in 2019, I can imagine Humphries getting off to a flying start in a potential final against Smith, and not being caught.
Likely winners: Luke Humphries, Michael Smith
Outside runners: Dave Chisnall, Stephen Bunting
Christopher Kempf
Gerwyn Price and Peter Wright may be the runaway leaders on the Order of Merit, but on recent form neither are clear favourites even to reach the semifinals. The two seeded players exhibiting the greatest efficiency with which they convert their averages into legs won are the #12 and #14 seeds, Luke Humphries and Dirk van Duijvenbode. These two players are currently the only men with an OChE (Ordinal Checkout Efficiency) rating greater than 60 over the past 200 legs of play in PDC events. Even though both Humphries and van Duijvenbode have had a lower average than Rob Cross over that time period, more of the points comprising their averages have gone into 12- and 15-darters and legs and matches won than have Cross – and indeed both players have won multiple Pro Tour titles in 2022 while Cross still awaits his first. Van Duijvenbode in particular leads the Matchplay field in legs won in 12 darts or fewer and 18 darts or fewer over the past few months, making him simultaneously the most likely to 'ace' a leg and the least likely to allow his opponents to get away with a sub-par standard in a leg. Meanwhile, Humphries has accumulated a 7-3 record on the 2022 Pro Tour against this year's Premier League field. Michael Smith and Michael van Gerwen, two of the bookies' favourites, will be unhappy to see van Duijvenbode and Humphries, respectively, in their quarters of the draw.
Heta, not MvG, is the man you'd want to throw for a double to save your life at the moment."


Christopher Kempf
Unexpectedly, one of the hottest players in darts in the summer of 2022 is Andrew Gilding, who is reinventing himself after his professional career came to a halt when he lost his tour card in 2020. Michael Smith's first round opponent has actually surpassed him in averages, efficiency and doubles percentage over their last 200 legs each, and Gilding continues to improve his stats even after a torrid June.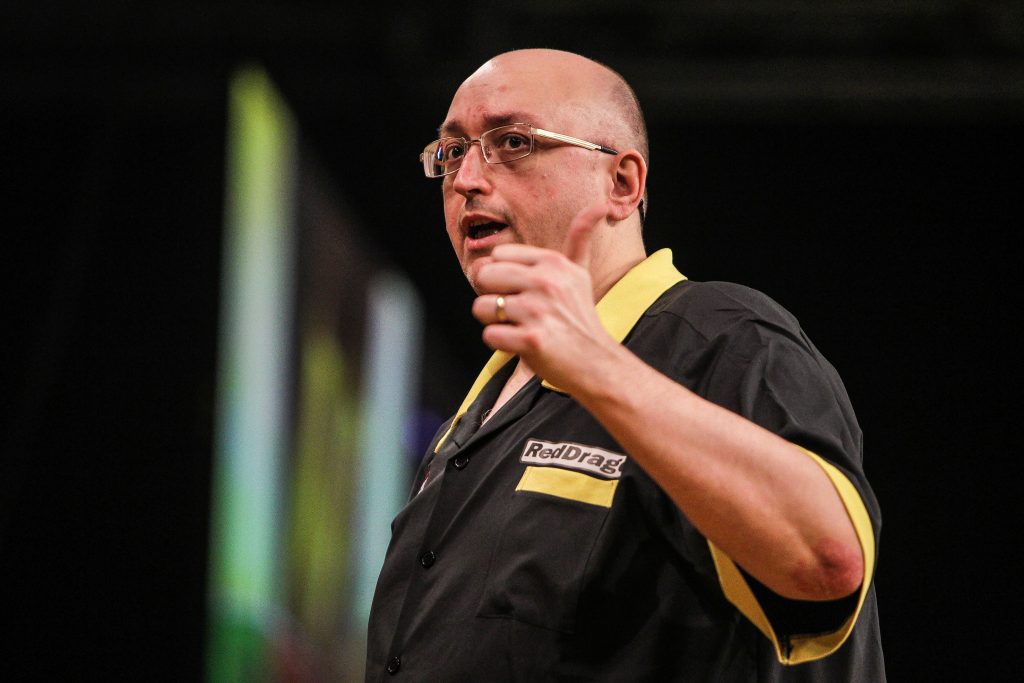 Having just missed out on a seeded position , Damon Heta enters his first-round match against Joe Cullen as the presumptive favourite – he leads the PDC in maxima thrown over the past 200 legs, with 88 (a stunning 0.44 per leg rate!) while Joe Cullen ranks just 76th out of 128 tour card holders for his low doubles percentage of 36%. Heta's averages compare favourably against those of any of his possible quarterfinal opponents, including Michael van Gerwen. Heta, and not MvG, is the man you'd want to throw for a double (of the two) to save your life at the moment. Gone are the days when TV tournaments were open-ended contests only on one side of the draw, to see who would win the right to face (and lose to) Phil Taylor or Michael van Gerwen in the final – almost all of the favourites this time around have never tasted a ranking TV title.
Likely winners: Luke Humphries, Dirk van Duijvenbode
Outside runners: Andrew Gilding, Damon Heta
Chris White
I can't remember approaching a televised ranking event and thinking it is as open as this. Consistency will be important – it is not only about how good a player's best is, but also how good their worst is. Can they stay in touch when not playing well, pinching legs when those inevitable patches of struggle happen over the long matches? James Wade is the shining example of this and his Matchplay record pays testament, but there are too many players playing better than him right now.
The "Big 4" (Wright, Price, van Gerwen, Clayton) are vulnerable and everyone knows it. Van Gerwen is on holiday, so wasn't at the Pro Tour and we haven't seen him much since his operation. Price went home early from Barnsley after some underwhelming results. Wright and Clayton look like they are waking up, posting some impressive numbers without too much to show for it. I'd say it's a toss-up between those two for the most likely threat from that quartet. Wright looked mediocre in 2021 until he exploded in the last Players Championship before the Matchplay, then carried that form into Blackpool. It's not been the same for him this time around but in the first three days of that Pro Tour stint in Barnsley his lowest average was 99 over seven matches. He is building, and as we saw last season, Wright at the majors is a different kettle of fish.
His (Heta's) double percentage is up there with the very best we've ever seen in a PDC season."


Chris White
There has only been one instance of what I would term an 'outsider' winning this event in the last 15 years and that's Dimitri Van den Bergh. 2022 could be another year for the underdog though, as there are probably ten players who I genuinely think could take the title. One is Damon Heta. It's strange labelling him an underdog when he has been in the top 8 of the FDI rankings all year and won the World Cup. According to the betting market though, he is. Heta has been a model of consistency and at the UK Open we saw him find his feet in longer matches, reeling away from van Gerwen in his most impressive stage performance yet. I expect it to take some real high quality darts to beat Heta – only van Gerwen is averaging higher than him in the whole of 2022 and his double percentage is up there with the very best we've ever seen in a PDC season. He is in a ridiculously tough section of the draw but he is good enough to come through it.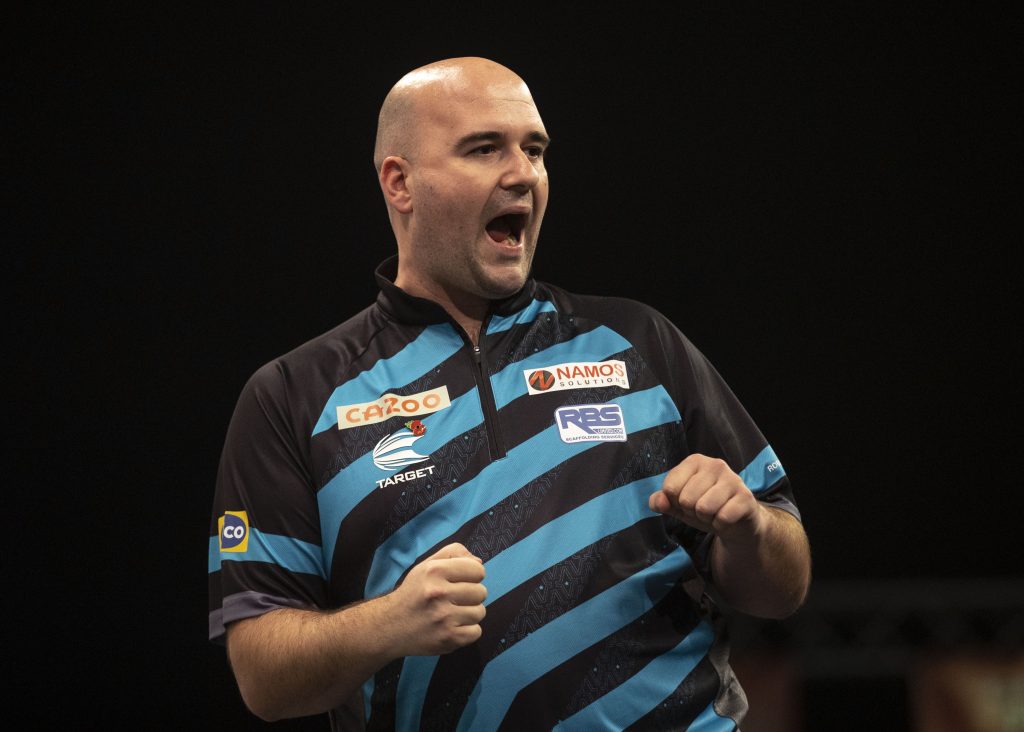 The best player on form, according to FDI, is Luke Humphries. Luke has been a revelation this year and like Michael Smith, it is a head-scratching sight to see him so much longer in the betting than others. Both Humphries and Smith will fancy the job and I only favour Smith because of his draw. Luke has not really been out of form all year and arguably could be favourite for the event. He has a horror draw against Nathan Aspinall though (another potential winner) in a match that could go either way.
Dirk van Duijvenbode, Dave Chisnall and Andrew Gilding all deserve a mention. Dirk and Chizzy are dynamite when they're on, and since the beginning of June there are only five players averaging more than Gilding. Danny Noppert is another very consistent performer who could go a long way. It's Rob Cross who I believe will do some damage though. As a former champion and 14/1 shot, he isn't a rank outsider, however he probably won't be where most of the money is going and he will be hard to beat. Since the beginning of May, Cross is averaging higher than Dimitri Van den Bergh, Joe Cullen, Nathan Aspinall and Michael Smith. In that time, those players have been in a glut of finals between them so perhaps it's Cross's turn for a run.
Likely winners: Peter Wright, Michael Smith
Outsider runners: Damon Heta, Rob Cross
Lendel Faria
Going by the majority of the bookies the three favourites in this year's World Matchplay are Michael van Gerwen, Peter Wright and Gerwyn Price.
After a few bad years (compared to his brilliant standards) MVG seems to be looking up again. The now World #4 has had a solid 2022 so far, winning a total of five ranking events and the Premier League. Doing that with an injury is ludicrous and it shows the level of talent that Michael has. Since the operation he has only played one competitive match and that was against Danny Noppert at the World Series of Darts in Amsterdam. Danny won that encounter 6-4. Michael has had a few weeks rest since then and I believe he will be close to his best again.
In his last 21 matches he (Price) has had 2 ton-plus averages."


Lendel Faria
The year 2022 for Peter Wright has been very disappointing. He even had a stretch (from April 9th to May 12th) where he lost 10 out of 11 matches. Wright showed some signs in last week's Pro Tour where he noted several averages of around the 105 mark, but he didn't really kick on to become a threat for winning any of those tournaments. We all know he can click into top gear from absolutely nowhere, I just don't think it will be during this year's World Matchplay. I think he'll lose to Dimitri in the quarterfinal.
Gezzy Price's form in the last few weeks has been bang average at best. In his last 21 matches he has had only 2(!) ton-plus averages. For a player like Price (or any player that wants to put a run together at the Winter Gardens) that's simply not good enough. I think Chisnall will take him out in the Last 16. Chizzy hasn't set the world alight this year, but has been sneakingly good. Winning 11 of his last 13 matches (at the time of writing) is good by any means. He also has a nice draw – with all due respect, Kim Huybrechts wasn't one of the players to avoid and Gezzy's form is what it is. Potentially Cross in the quarterfinal also looks like one that Chizzy has every chance of winning. That would put him only two matches away from glory and lifting his maiden PDC TV ranking event.
Likely winners: van Gerwen
Outsider runners: Dave Chisnall
You can view the statistical history of the World Matchplay on our website, via this link: https://dartsorakel.com/tournament/details/29