Emergent trends.
It is hard to identify patterns in successful World Matchplay participants because for about 25 years, Phil Taylor won it pretty much all the time. Taylor was very methodical, but he was also far and away the best player on the planet for most of those years. It is interesting though, that Michael van Gerwen has only won at the Winter Gardens twice. Considering MVG's all-conquering chapter in darts history and the longer format, you would have expected him to come out on top far more often. The second-best player for much of MvG's dominant spell was Gary Anderson, who has only managed to capture the title once.
Since Anderson's win in 2018, the trophy has gone to Rob Cross, Dimitri Van den Bergh and Peter Wright, all of whom could be considered as being at the more methodical end of the style spectrum. Van den Bergh also made the final in 2021 – with two finals to his name he is only one behind van Gerwen, who is playing in the tournament for the fourteenth time this year. In 2018, Mensur Suljovic made the final and was agonisingly close to toppling Anderson. Suljovic has a reputation for being one of the slower players.
It is probably only worth trying to assess this from 2012 onwards, when van Gerwen came onto the scene. Quicker players are more common now than they ever were, as are stage antics like exuberant celebrations when hitting a big shot or winning a leg – Gerwyn Price being the highest profile example. Price is one of the new breed who, curiously, has not faired very well in Blackpool either. He was demolished by Van den Bergh last year when entering the event as favourite and has only posted one ton-plus average in the seven tournaments he has played in, of which his best run has been to the quarterfinal.
Wayne Mardle has spoken in commentary many times about Van den Bergh's art of energy conservation: he rarely celebrates, and apart from his pre-match dance, is quiet and deliberate in the way he goes about his business. Taylor's celebrations were usually confined to key moments too, although as stated before it is impossible to attribute anything like this to his success, simply because of the gulf that existed most of the time between him and the field, in his pure ability to throw darts.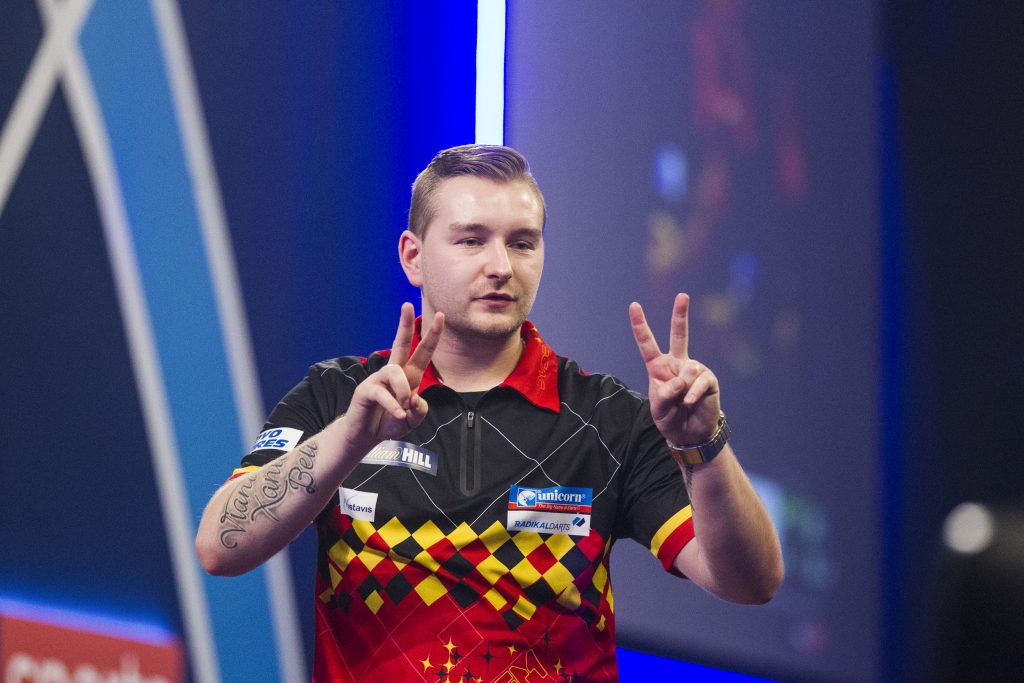 Another of the stage plodders is James Wade. Wade's early years at the Matchplay were dominant insofar as only really Taylor had his measure. Wade of course won in 2007 and has made five finals, but intriguingly three of those have been since 2011, when he lost out to Taylor (of course, twice) and a rampant van Gerwen at the peak of his powers in 2015, when almost nobody could touch him in any format. Wade's record at the tournament is arguably subservient only to Taylor's.
Peter Wright has made the final twice and the semifinal four times – the same record as Anderson, despite appearing fewer times. Like Van den Bergh, Wright has only made one less final than van Gerwen, and is on a par with van Gerwen's semifinal appearances. Add to this, Wright has had fourteen averages over 100 at the Matchplay – only three less than van Gerwen, four more than Anderson and five more than another of the speedies whom we haven't mentioned yet, Adrian Lewis. Lewis made his Matchplay debut all the way back in 2005 and has only made the final once.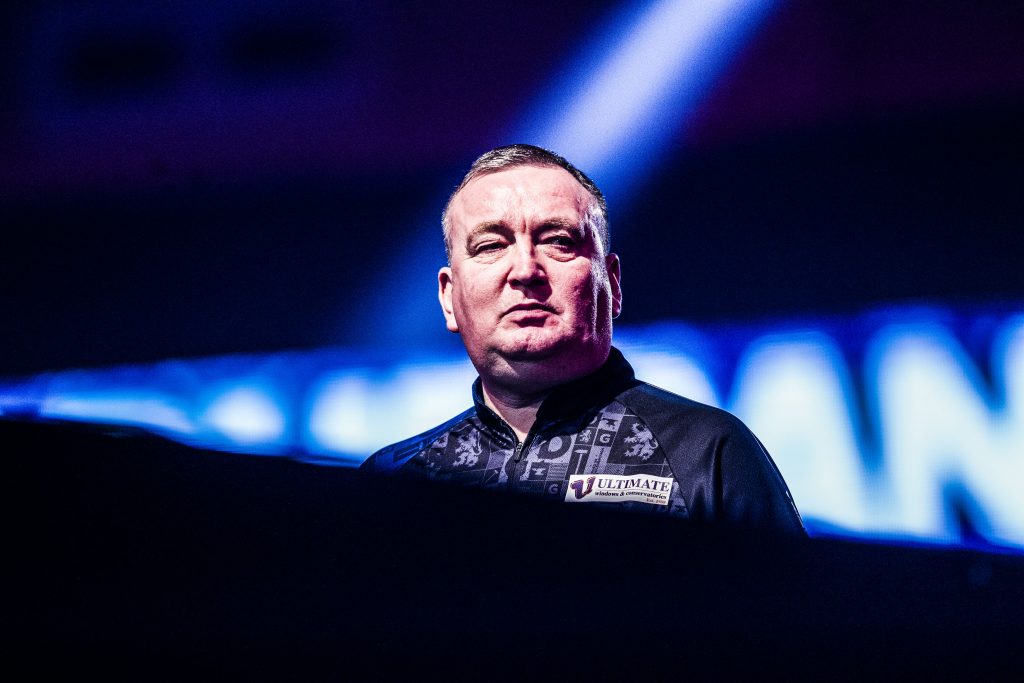 Glen Durrant may add further weight to the theory. Durrant has only played the Matchplay three times and made the semifinal twice (on his first two appearances). On both occasions there would have been many more fancied players in the field. By his third year, Duzza's general form problems were well known.
Krzysztof Ratajski was a semi-finalist in 2021 and kicked off last night with a decent display against Stephen Bunting, whom many thought was the favourite for that match on form. Ratajski also made the quarterfinal the previous year before being narrowly beaten by Michael Smith, and lost to eventual winner Rob Cross on debut in 2019. The Polish Eagle seems to like the Matchplay, and this year he hasn't come into it in any real form.
Why might the slower players suit the format better? Perhaps Wayne Mardle's comments on Van den Bergh give some insight. In a hot environment with lots more legs to play than normal, does it pay to be economical with one's energy? Throwing at 100 mph and racing around the stage could possibly take its toll more than it does at other events.
All of this is simply food for thought. There are far more quick players than there are slow players these days, and it'll be particularly interesting to see how the event unfolds this year with such an open field and range of styles. The favourites are mostly of the rapid variety: van Gerwen, Smith, Humphries, van Duijvenbode, to name a few. A couple of Last 32 contests offer perfect contrasts – Joe Cullen against Damon Heta being one and Michael Smith against Andrew Gilding being another (Gilding lost 10-0 to the quickfire Adrian Lewis on his last appearance but comes into this in much better form). The measure will not be one match, but in seeing who is at the business end come next weekend, and in future tournaments. In the post-Taylor era, this could be something worth monitoring.
Editorial Staff