Which ones have gone, and which could still go?
The sensational winning run of Beau Greaves since hopping over to the PDC for the Women's Series and claiming every title she has contested, is one of many new darting records to be set in 2022. The 52-match streak of the 18-year-old is the longest of any player in competitive PDC matches. Realistically, Beau is unlikely to equal Phil Taylor's unbeaten run of 60 (some of those were Premier League draws) with the World Championship around the corner, but certain other records do look vulnerable as the year draws to a close. Here are those that have already been set in the ten months to date, alongside those that could be about to come. Many of our records focus on the post-2017 era, for which Dart Connect verifies the floor tournaments in the PDC.
The New
TV nine-darters
Gerwyn Price's four nine-darters on TV is already double the most that any other player had previously managed in one year. With two in a night in the Premier League after one at Ally Pally in January, The Iceman sealed a fourth in Blackpool and also missed Double 12 for what would have been a fifth in the World Series! Can Gezzy add any more before the year is done, and raise the bar higher still?
180s
Michael Smith started the year with a ludicrous display of maximum hitting in the latter stages of his 2021/22 World Championship campaign and continued his assault on the Treble 20 for many months after, as he picked up title after title. Bully Boy may have gone a little off the boil temporarily but responded with a fabulous European Championship in which he averaged 101 for the tournament (the highest of anybody) and hit thirty-four 180s – three shy of Phil Taylor's 13-year-old record of 37. What is more, his 7th 180 of the final took him to 640 for the year – eclipsing the 639 that van Gerwen mustered in 2018. Smith added one more to leave him on 641 and looks set to put that record out of sight before the business of the remaining tournaments is concluded between now and the end of December.
Youngest player with 120+ Average
Josh Rock, the 21-year-old from County Antrim who is fast developing a reputation as the hottest property in darts, became the youngest player to record an average of 120+ on the Pro Tour after his devastating display against Brendan Dolan in Barnsley. In the Dart Connect era, only Peter Wright, Jose De Sousa and Michael van Gerwen have ever produced loftier numbers in a match.
Lowest Winning Tournament Averages
Joe Cullen has had a superb year in which he has shown a combination of explosive excellence (The Masters) and the fine art of doing what's needed, and only what's needed, to win. The Rockstar is possibly the finest player in the game right now at adjusting to his circumstances and getting the job done. He averaged 91.2 for the tournament in winning Players Championship 3 back in February. Incredibly, the overall event average was higher at 92.75. At the time that was a record until Scott Williams won one with an average of 89.65. Cullen then picked up the Hungarian Darts Trophy with a tournament average of 92.20 – the lowest of the Dart Connect era for a Euro Tour.
The Inevitable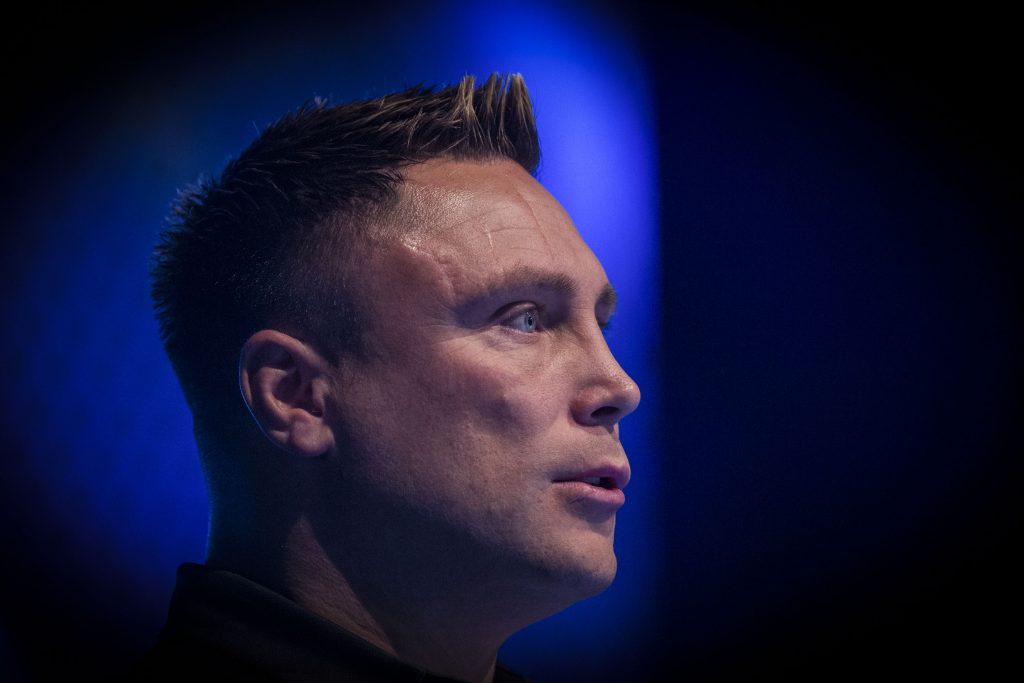 Bullseye Finishes
It has been a year in which Gerwyn Price has demonstrated some unprecedented levels of bullseye throwing accuracy on stage. The Welshman has hit a truly staggering 44% of his darts at the bull when finishing. His 35 hits are equal to the most known in a calendar year (by van Gerwen, twice). It's surely a case of if, and not when, the record-breaking 36th dart lands in that red bit in front of our screens.
Ton-Plus Averages in a Debut Season
It's that man Josh Rock again, who since earning his tour card has obliterated the record for ton-plus averages in a debut year (56). That hardly seems fair though, considering this includes his additional matches on the Development Tour. When counting only senior ranking tournaments, Rock actually sits level with Glen Durrant on 32 (Rock's tally has been amassed in fewer matches). Don't put it past him moving clear by the time his first match is over at the next Players Championship in Barnsley.
180s in a Debut Season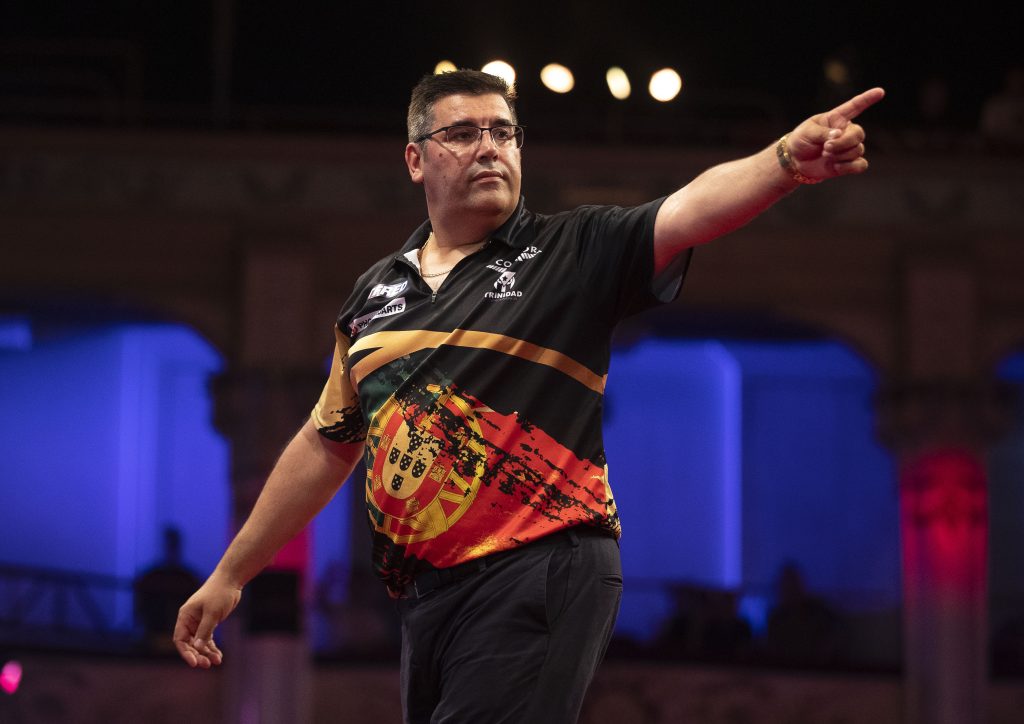 Rock is also tied for most 180s for a debut year in senior ranking tournaments, on 247 alongside Jose De Sousa. That one could go within his first couple of throws at the Metrodome this week.
The Possible
180s on TV
Michael Smith may have already sewn up the record for most 180s in a calendar year overall, but he is still a little way off the TV record, which is held by Michael van Gerwen with 403 in 2017. Smith stands at 320 and with the Grand Slam, PC Finals and World Championships to come, it is not beyond the realms of possibility that he could add another 84. It's a big ask, but with 83 in last year's World Championship alone, a few deep runs in those remaining majors could see him close in on another maximum milestone.
180s per leg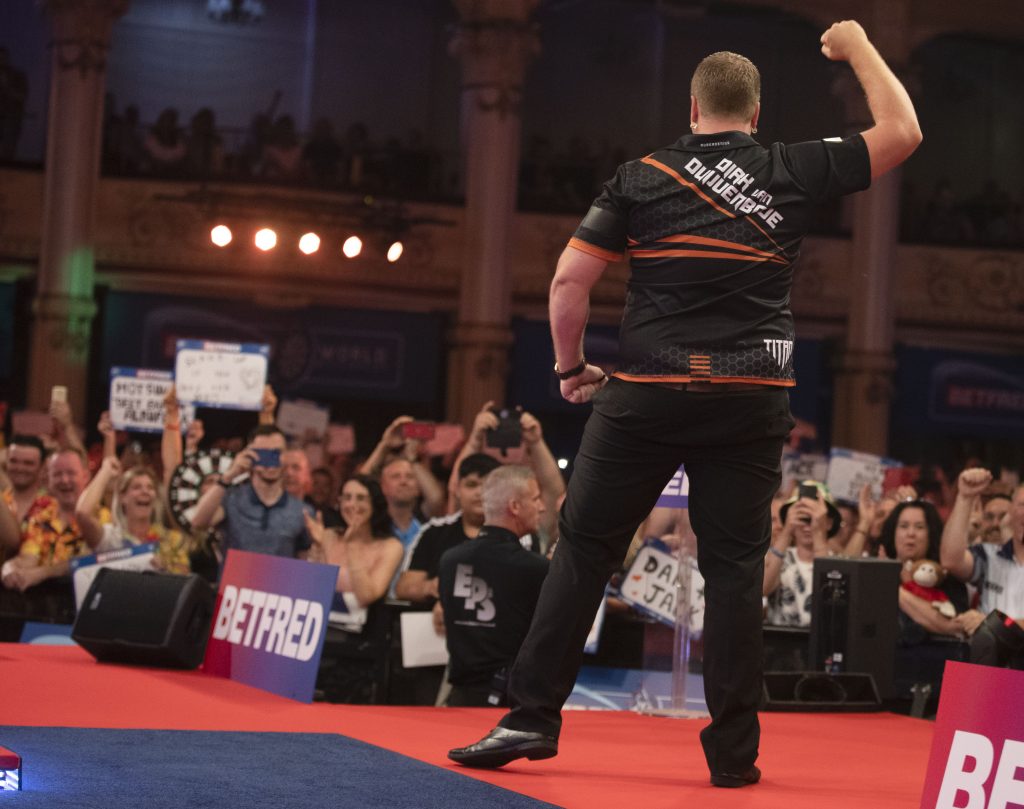 In the Dart Connect era, the best rate of 180s per leg played of any player to play more than 200, belongs to Devon Petersen who finished 2020 with 0.372. Dirk van Duijvenbode is currently tracking slightly ahead of that at 0.377. If Dirk can sustain his relentlessness in this department for another couple of months, he'll set a new benchmark.
3-Dart Finishes
In the time we have been recording finishes of 99 and 101+ (those necessitating the use of three darts), nobody has had more of them in ranking tournaments than Gerwyn Price in 2019 (127). Peter Wright has 110 so far. The record, accounting for all events, belongs to van Gerwen (169) – one that is probably out of reach for Snakebite and Price, who both have 126 for the year in that category. It is not inconceivable that Wright could take out another 18 though and go past Price's 127 in ranking events.
140s
Wright is chasing down his own record of 1,533 140s in 2019. Perhaps irked by Jonny Clayton usurping him for his title of 140 King in 2021 (Clayton hit the most with 1224 – the first time in 5 years that Wright had not recorded the most in a calendar year), the World Champion has responded in 140-machine-like style, already surpassing Clayton's number in 2022, with 1,235. Another 300 seems a bit distant right now although there are plenty of matches to come as we move into the business end of the season. Either way, Wright has already claimed back his crown.
Can you think of other records in danger in 2022 that we have missed? If so, leave us a comment below or tweet us – @dartsorakel.